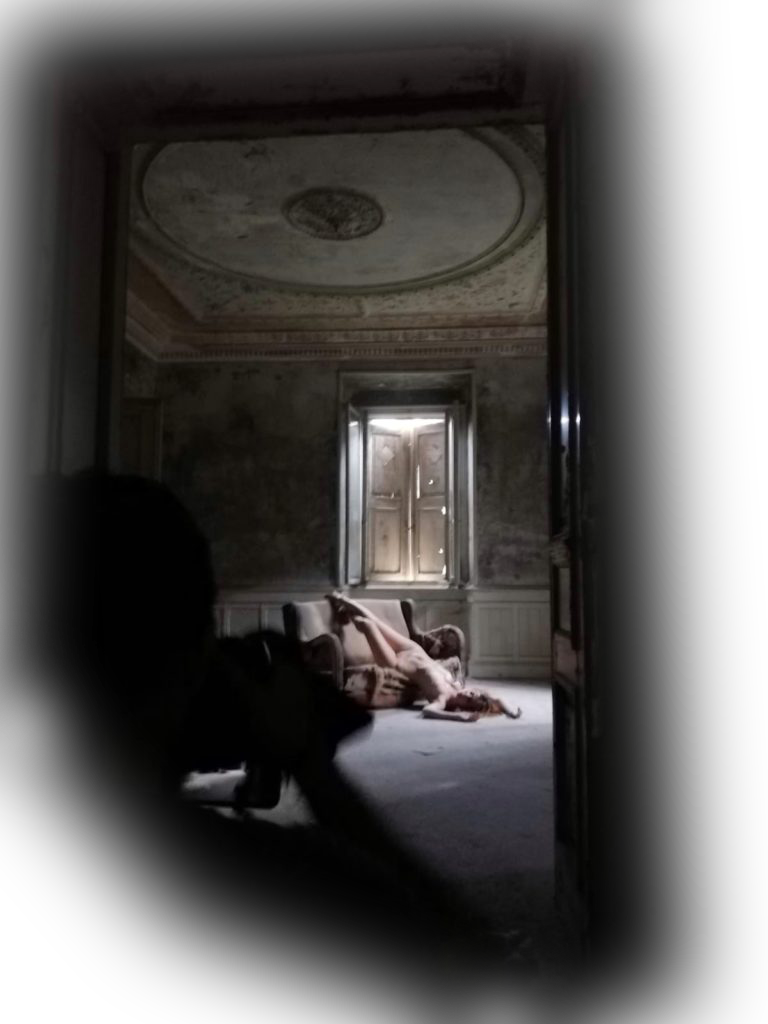 ABOUT ESSEQUADRO ARTWORKS?
Stendhal syndrome, these words define my work.
So, from Wikipedia: Stendhal's syndrome, hyperkulturemia, or Florence syndrome is a psychosomatic disorder that causes rapid heartbeat, dizziness, fainting, confusion and even hallucinations when an individual is exposed to an experience of great personal significance, particularly viewing Art.
I am a Photographer and Graphic Designer from Italy. 
Rational, concise, and colorblind.
I am deeply in love with dark, blasphemous images. Perversion, love, darkness, history of art quotes and the way human bodies interact are the main themes of my work.
Partnership with xConfessions
xConfessions is a Project by Erika Lust. The idea is simple but powerful. They shoot explicit short films based on the best anonymous confessions are uploaded on the site by its users. It's an erotic, inclusive porn site, and even more.
Every Confession come with a descriptive Artwork. And that's why I am a contributor since 2019
Since 2014 I am member of the artistic collective Masonry.
Creative Freemasonry was born on 7 May 2014 as a creative lodge that has the irreverent goal of sending messages, using different artistic disciplines. We are a group made up of different figures operating in the graphic and artistic sector where creativity is a fundamental part of their professional skills. Inside the Collective several projects are launched. The internal projects allow to be carried out using the various creative technical skills and allow the collaboration and the exchange of technical and professional advice. Each internal project is born from a social reflection and from what surrounds us: we play with the news and with the world, with our fears, taboos and passions.

Since 2019 I also work along with censuradautore. This project, launched in 2019 by Ale Di Blasio (@alediblasio_photography) aims to destroy the sacredness of the nude on social networks, taking their more obtuse and retrograde side, censorship, and transforming it into the hub of art.
Also in 2019 I worked alongside Chaos Factory, a band of Italian origin with a purpose of conveying emotions. The music they create comes from the need to express themselves, which pushes them to communicate through different musical genres: from heavy metal to power metal, from soundtracks to pop-hard rock and electronic music. What is fundamental for them is to be able to get in touch with the listeners, because it is thanks to you and your personal interpretation that their project comes to life in a mutual exchange of emotions.
In 2019 their first Studio Album "Horizon" has been launched, with the collaboration of the most important italian voice actor alive, Luca Ward. Essequadro's photographies has been used inside the booklet and as cover for the project.